FORTIUS
FortifyPulse™ Massager
Sale price Price $175.00 Regular price $175.00 Unit price / per
HIGHLIGHTS

Potent Muscle Relief - removes knots, improves blood flow faster and cheaper than a traditional massage.
Multi-function design - Every massage head provides a different form of contact point, for every muscle in your body.
20 Speed Modes - Different speeds for every use, from warm-ups to muscle relief.
Relieves soreness, tightness and improves bloodflow... 
in minutes.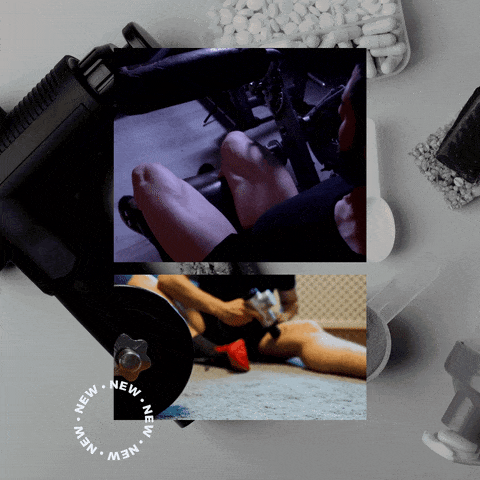 DESCRIPTION
From the office to the gym - your body gets a little more worn out every day. The last thing you want to wake up to is sore muscles and a tight body...
Ensure that you are your optimal self with FortifyPulse™, feeling a little sore or tight after the gym or work? All you have to do is whip out your FortifyPulse™ and feel relief within seconds.

Its unique multi-functional design makes life a little easier. Never feel tired from tight shoulders and a tight neck again.
"A true no-brainer for the everyday athlete"
This Percussion Massager is a fully-featured, high performance, quality massager that ensures that you can be your optimal self everyday.
Ever woke up feeling like you really need a massage? Come home from work feeling like your shoulders have weights on them? We've all been there.
Going for a massage every week just isn't practical or financially savvy. And for the everyday person who packs their day with work, the gym and self-improvement staying optimum is an even greater challenge.
Powerful yet quiet.
Powerful and Silent, designed by the best. Our Percussion Massager comes with sound dampening technology to help you activate, soothe or loosen tight muscles, quietly.
Designed for every use.
Designed to be seamlessly changed, our Six head attachments and 30 speed adjustments allows for customised massage for the perfect customised massage.
Flexible Adjustments
With 20 speed adjustments available, you can experience massages aimed for warm-ups, cool-downs and even relaxation.
10 Benefits of Percussion Massage Therapy
Improves Recovery Time
Improves Warm-Up Time
Clears Lactic Acid
Reduces Muscle Fatigue
Helps in breaking down Scar Tissue
Promotes Circulation
Reduces discomfort from inflamed muscles
Myofascial trigger point release.
Increases Range of Motion
Helps with fatigued muscles
SPECIFICATIONS
SIZE:
24*24.5*51mm
SPEED SETTINGS: 
30
CHARGING VOLTAGE:
110-240V
RPM:
1200-3200
POWER SOURCE: 
Rechargeable Battery
PACKAGE INCLUDES:
1 x Muscle Massager
6 x Replaceable Massage Head
1 x Charger
1 x Instruction Manual & Warranty
1 x Carrying Case
WARRANTY:
6 Months Warranty - Inclusive of battery, parts damage/malfunction.
Really great product!
Really great for muscle relief and recovery after a workout. Usually use it while watching shows in the evening. While i like the wide range of speeds from the gun, it can be abit louder than I would have liked on the higher end of the speeds but i guess that is to be expected! But an area for improvement nonetheless (reason for the 1 less star!). Overall, still a quality product and functions well to serve my needs!
Would also like to highlight the quality of the service - super quick responses to my queries which i deeply appreciate.
it was a great item
Bought with some hesitation but turn out to be worth the money. Highly recommended.
Awesome product+ Awesome company
I purchased my Fortius fortifypulse before I go back to Philippines, their costumer service was beyond my expectation. They are able to deliver my Order before my flight. I really appreciate their effort in sending my order as soon as possible. Thank you guys for giving me the best costumer service ever.
Powerful for its price point.
With the "$50 off" offer, this makes it really cheap for what you're getting. Item came well packed and worked great. After sales customer service was really good as well. Agent was always reachable and gave updates on the delivery status.
Amazing product
Saw their ads on instagram and decided to go for it, had my doubts initially because of how cheap they are priced, but exceeded my expectations by a huge margin.
Delivery: 8/10
Could be faster but 4 days wasn't too bad of a wait.
Product: 9/10
Works as described, definitely helped relieve my soreness post workout. Heard that it helps bloodflow before a workout but never tried it.
-1 point because its slightly louder on max settings.
Packaging: 8/10
Comes in a nice sleek carrying case, well protected with bubble wraps.
Service: 10/10
Their staff even called a few days later to ask me if I liked their products and if it was received in good condition, would be trying their other products soon. Leaving a review because of this.
Overall: 9.5/10
Good buy, value for money.